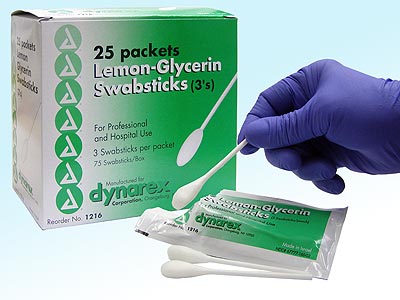 Proper technique for Swabsticks:
"One Swipe - One Side"


"One side -One surface - One swipe"
Lemon-Glycerin
Swabsticks



3 per Package
25 Packages per box
$3.35/Box
One side...
One surface...
One swipe...
Rotate and Lift while wiping to remove surface debris. Use concentric circles starting from the center, or in one direction,
just like cleaning a babies bottom.
Lift and Remove, not "smoosh" around.