ACHIEVE SPECTACULAR RESULTS
with Master Needles
Bar and Cartridge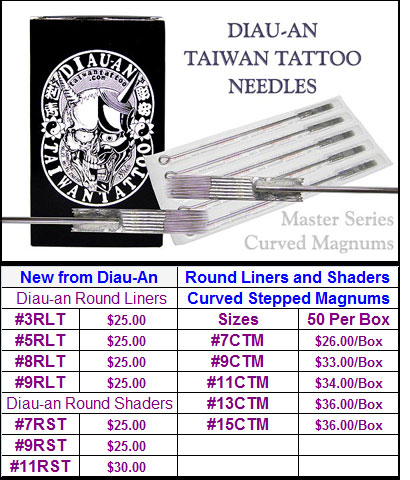 You too can get the smoothness
...like the Master!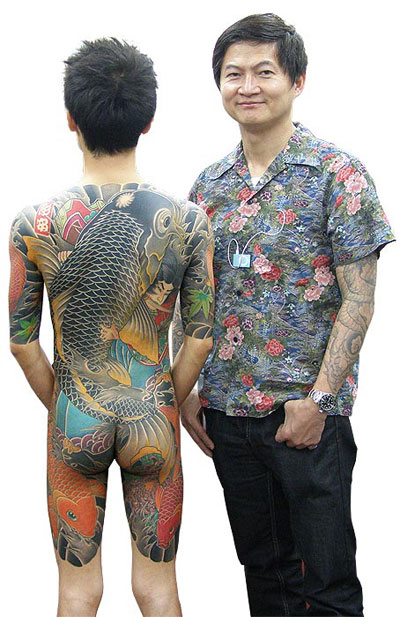 Extraordinary Magnum Needles
for Extraordinary Inking.
The Secret: The Top Layer is forward.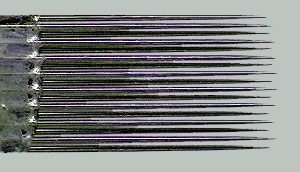 Notice every other needle:
the lower level is slightly pulled back.
The advantage is both layers will
penetrate the skin to an equal depth.
Regular mags, the lower level has
less penetration.