Unique "Rail" System Invented by Unimax.
Check the needle lay and Bend the Bar near the cluster to adjust for your personal position and pressure.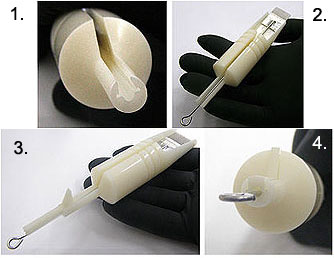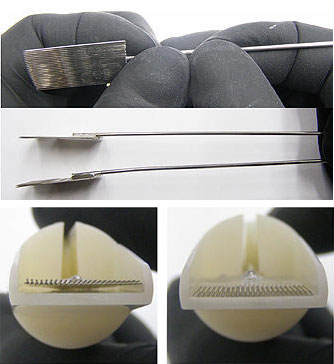 Insert the "Slider" and slide it down.
To remove, pull the upright tab out the tai. Smooth working parts.
The Bar is centered in the tube.
Even if your armature is a little off center or out of alignment
there will not be binding because the surface inside is slick and smooth. Invented by Unimax.