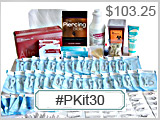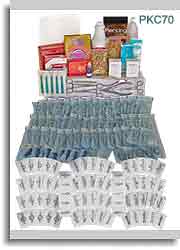 44 Piercings KIT #PK44 - $299.00
12 Piercing Kit, #PK12 - $199.00
JUMBO STORE Piercing Kit #PK2 - $ 499.00
The BIG PIERCING KIT #PK1 - $ 329.00
Micro Dermal Kit #PK30
Navel and Eyebrow Body Piercing Kit
Mini Piercing Kits, $ 50 each
Unimax has played Greatly
in the development of
Piercing Technology.

SAFETY - RESPONSIBILITY
UNIQUE PRODUCT
DEVELOPMENT
ADVANCING THE PRACTICE
OF COMMERCIAL PIERCING

Industry-Wide
Experience since 1989

OSHA Bloodborne Pathogens Regulations (Standards)
apply to tattoo and piercing.
Your single most important protection is
Vaccination against hepatitis.
See your health
care provider.
Before piercing anyone
Get immunized.

Learn first - then Earn.
No Sales of Needles to minors.

Using New Gloves
Practicing Universal Precautions
Using Sterile
Single-use Needles
are sufficient to protect
the health of the community.
Regulations relating to the premises, (for example),
lighting, floors, walls etc.
to reduce infection rates in shops are a
WASTE OF
TAXPAYER MONEY.
These rules have no effect on infection rates, according to testimony by
Dr. Benjamin Mojica, NYC Department of Health
Acting Commissioner
Testimony at NY City Council Hearings, 1997
What does it mean
when we say
"Purchase of Sharps may require sponsorship?"