BEST QUALITY FORCEPS Solid quality S/S
Even more important than the metal itself is the tightness of the joint so the two legs will always join without wobble after repeated sterilization. Economy forceps have poor joints and often stretch. This could be critical in certain piercings such as the tongue where straightness is so noticable. Always buy the best you can.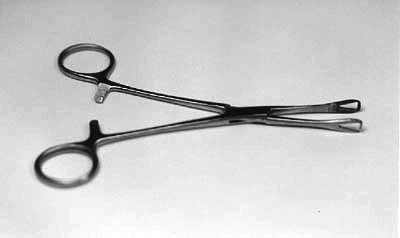 The best forcep for small navels -- as a matter of fact
probably the best forcep for all piercings except
tongue.