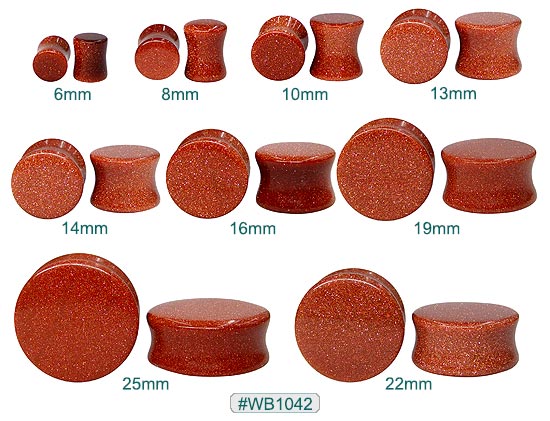 Brown


Shimmering Sparkle Ear Plugs
#WB1042
Order by Size
6mm, 8mm
$2.35/Each
10mm, 13mm
$2.75/Each
14mm, 16mm
19mm
$3.50/Each
22mm, 25mm
$4.80/Each
To order a pair, Order 2 pieces.
All hand made products may have variations in color, size, shape and miscellaneous imperfections.
If in doubt, don't order.
Returns are not accepted.