NOS-085 3-Gem ALL CLEAR L-Shape, Back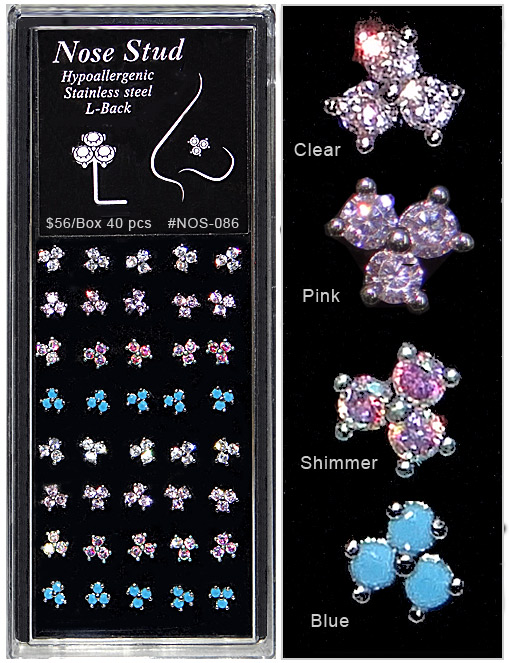 To Order: Use the Numbers listed.
Description: Nose Body Piercing Jewelry
Class 1:316L Surgical Implant Stainless Steel. Type: Body Piercing Jewelry.
(State of California definition)
Uses: For placement in a New Body Piercing or mucous membrane
Warning: Keep out of reach of children. Contains small parts.
If swallowed or if irritation or a rash lasts contact your health care provider.