GW Instek ISO-9001 Certified Electronics Manufacturer
This is a genuine Instek
Don't be fooled by cheap components.
Instek is copied because it is the best.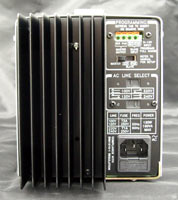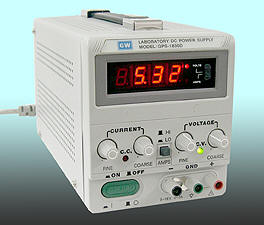 Go to: How to set up your Instek
Authentic Instek Power Supply.
Known the World Over - not a basement made power supply.
-- Bragging rights --
The most sophisticated power supply money can buy.
Far exceeds anything available in the Tattoo World.
-- Bragging Rights --
Auxiliary rectifier and FULL WAVE BRIDGE Main RECTIFIER
High quality serial control type regulated DC power sources.
Fully metered, Volt and Amp.

Voltage Regulation
Line regulation: ≤0.01%+3mV
Load regulation: ≤0.01%+3mV(rating current≤3A)
Load regulation: ≤0.01%+5mV(rating current≤3A)
Recovery Time ≤100µs (50% Load change, minimum load 0.5A)
Ripple&Noise ≤0.5mVrms (5Hz~1MHz) (rating current≤3A)
Ripple&Noise ≤1.0mVrms (5Hz~1MHz) (rating current<3A)
Current line regulation: ≤0.2%+3mA
Current load regulation: ≤0.2%+3mA
Current Ripple & Noise: ≤3mArms.
Runs on 110 or 220Volts anywhere in the world.
Notice about international electric compatibilities.
Electronic equipment rated as 110-115 and 220-240v
will work on the voltages listed, but the plug end that fits
into your country's wall socket may not be compatible and you may
have to buy and change the plug end yourself.
Some electronic 220 Volt devices may come with no plug end at all
and you have to buy your own plug locally.
For United Kingdom Only the colours of the wires in mains leads may not correspond
with the colours markings identified in your plug/appliance.
Instructions are included.