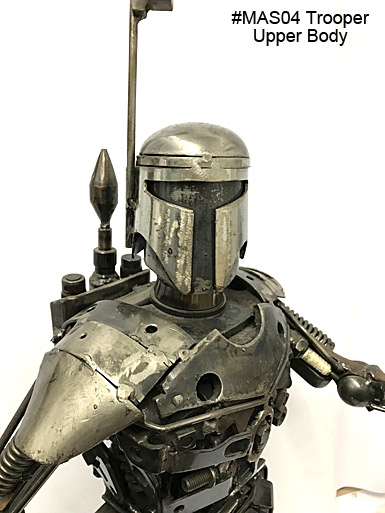 Welding Art at its Finest.
Conceptual Designing, Acquiring the Parts,
Making them Balance on Feet, Doing the Welding.
The amount of hours alone should command a
5 Figure Value

Upper Torso and Head both Rotate
Made with Motorcycle Parts.
At 2 Feet Tall, not counting antenna.
Zip tie to a board, everyone will ask where you
got it from, but it is art, one of a kind. For fun
count how many customers ask if you want to sell it?